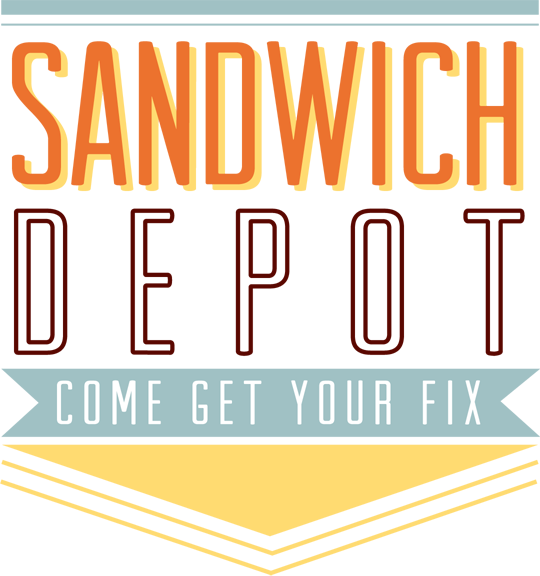 Fast Food Should Be Quality Food.
Established in 2013 as a food truck, The Sandwich Depot has found a permanent home inside of North Florida Regional Medical Center's cafeteria. Here, we are able to serve the public at large as well as catering to the schedules of late-night hospital staff.
Family-owned-and-run, we take pride in our ingredients and the homemade. All of our menu items are original, inspired creations by chef and owner Travis Mylott. These tried-and-true recipes are ones we would—and do—make for our own family.
Stop by before we open and you'll catch us preparing items from scratch with fresh ingredients—chopping tomatoes, marinating the pork for our Cuban Sandwich, or mixing up a batch of our blackberry-cilantro mayo. Stop by when we're open and you'll see us hand-batter and fry the chicken breast for your Buffalo Chicken Sandwich.
What's more, when we say the secret is in the sauce—we mean it. We take our rémoulade, dijonnaise, vinaigrette, and specialty mayos quite seriously. So don't be surprised when we (politely) decline to share the recipe.
So come get your fix and taste why fast food should be quality food!